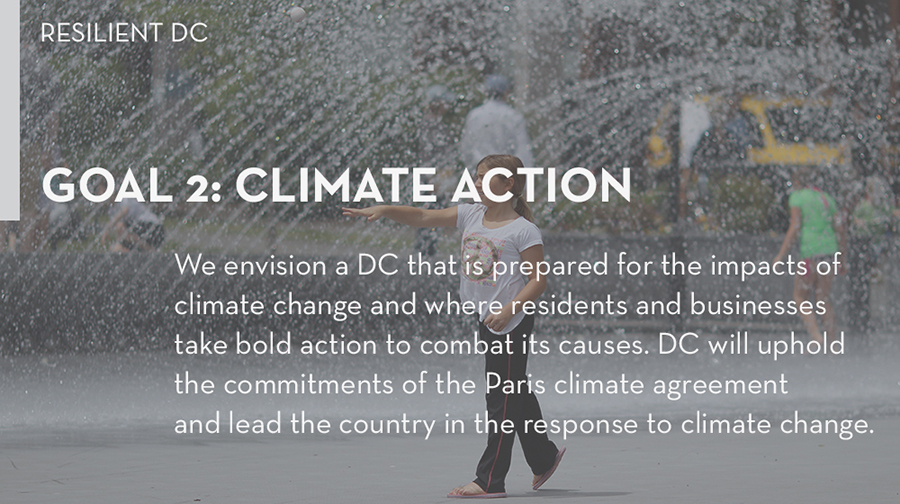 We envision a DC that is prepared for the impacts of climate change and where residents and businesses take bold action to combat its causes. Through this goal, we will uphold the commitments of the Paris climate agreement and lead the country in the response to climate change.
What We Know:
Stronger storms, including hurricanes and derechos, will be much more common.
Heat emergencies, currently averaging 30 days per year, are projected to increase by 30-45 days by the 2050s, and 40-75 days by the 2080s.
Today's "100-year storm" will be four times more likely by 2050.
The Potomac and the Anacostia Rivers have risen 11 inches in the past 90 years and will rise an additional 3.4 feet by 2080.
Our Vision:
To be climate resilient by 2050.
To be carbon neutral by 2050.
To learn more about this goal: