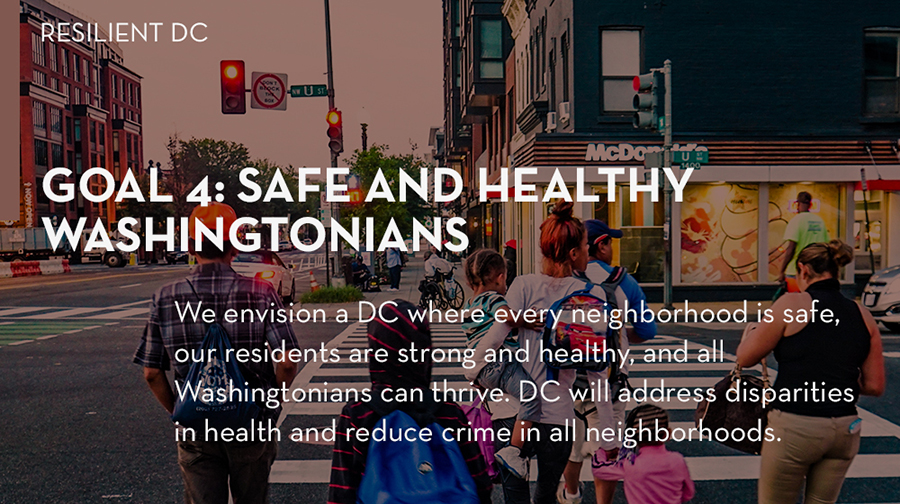 We envision a DC where every neighborhood is safe, our residents are strong and healthy, and all Washingtonians can thrive. Through this goal, DC will address disparities in health and reduce crime in all neighborhoods.
What We Know:
Health is determined by social, environmental, and physical conditions.
Life expectancy varies across DC neighborhoods by as much as 21 years.
While overall violent crime has decreased in recent years, homicides have spiked in the last year.
There was a 178% increase in fatal overdoses due to opioid use from 2014 to 2016.
Our Vision:
To reduce crime in all eight wards.
To eliminate racial and geographic disparities in health outcomes.
To learn more about this goal: