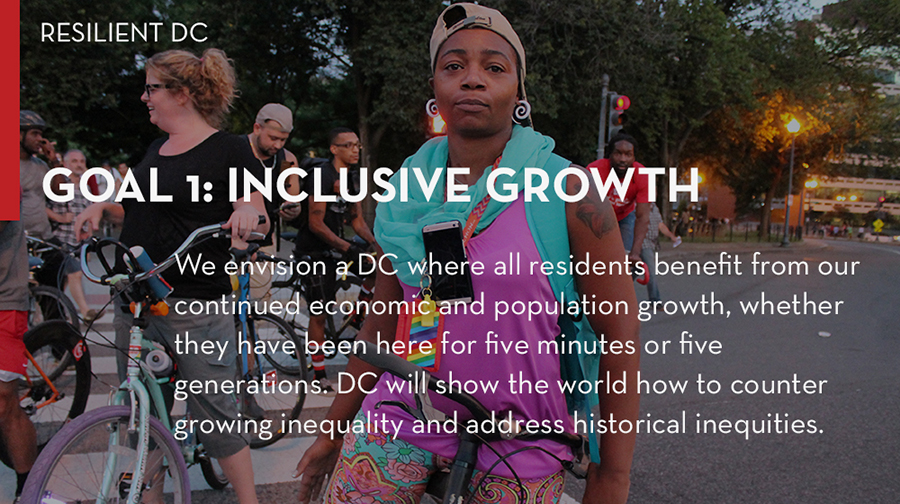 We envision a DC where all residents benefit from our continued economic and population growth, whether they have been here for five minutes or five generations. Through this goal, we will show the world how to leverage growth and counter growing inequality.
What We Know:
The city's population will grow to 987,000 by 2045 (an increase of 29.6% from 2015) and the region's population will grow to 6,876,000 by 2045 (an increase of 28.0% from 2015).
The region faces a shortfall of 690,000 housing units by 2045, an increase from the 575,000 currently needed to close the housing gap.
Our Vision:
To grow average household net worth and eliminate disparities by race.
To shrink income inequality.
To decrease housing cost burden.
To equip DC youth with the skills and qualifications required for high-paying jobs.
To improve the small business climate.
To learn more about this goal: